YOGO Grenade Concept Art
A few years ago in 2013, I made a game called "YOGO Grenade," featuring a girl with a machine gun mowing down evil, man-eating bunnies and shameless referencing of Mony Python's Holy Grail. You can read about it in my post here.
The following is the original main character sprite. The sprite was drawn on a 32x32 pixel canvas in 10 minutes (game jam time crunch).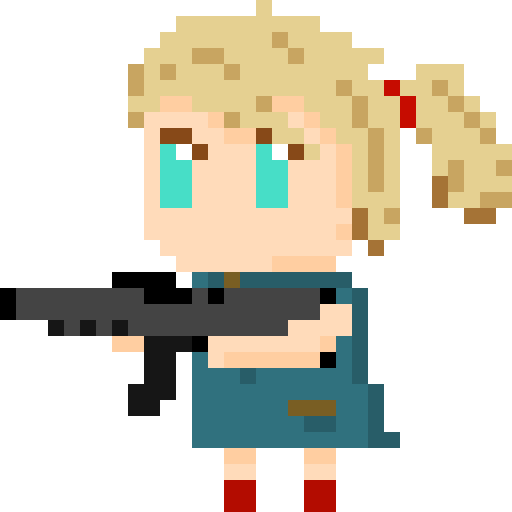 If I somehow find the time and focus, I may rewrite the game. In the meanwhile, I decided to try some concept art.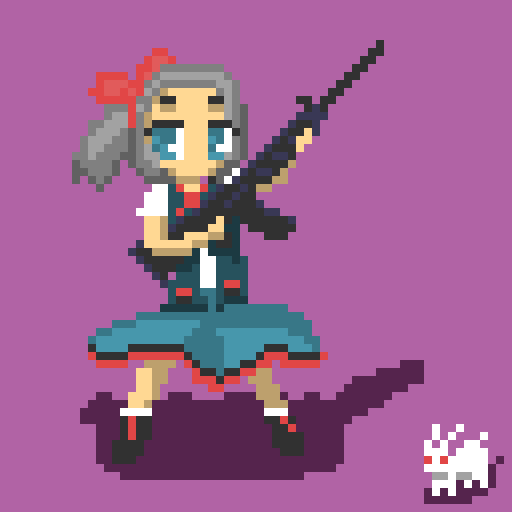 Notes
Written on the 2nd of January in 2016